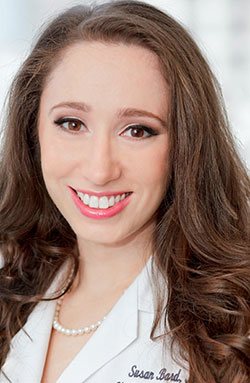 Dermatologist NYC
Manhattan Dermatology is New York's top rated Dermatology Practice.
Our experienced doctors are best in class board certified dermatologists in NYC. Manhattan Dermatology Specialists specializes in Mohs skin cancer surgery, treatment of a full range of dermatologic ailments including acne, rosacea, eczema, psoriasis and warts. We offer a wide variety of cosmetic procedures including Botox, dermal filler, laser skin tightening, acne scar treatment and stretch mark removal.
As a best in class, top rated NYC dermatologist, Dr. Bard provides highly personalized and comprehensive care using the latest techniques and technologies available in USA. Dr. Bard has presented at several national conferences and has written numerous book chapters and articles published in many prominent peer-reviewed journals including The Journal of the American Academy of Dermatology.
New York dermatologist Dr. Susan Bard received the Award for Excellence in Dermatology. She is internationally recognized as one of America's Top Dermatologists and among the most trusted skin doctors in New York and the country.
MSC IN THE PRESS
Dr. Bard is the author of the textbook "Laser Treatment of Vascular Lesions"
Our facility is not currently able to test for COVID-19. As per the CDC and NYDOH guidelines, if you are experiencing fever, symptoms of lower respiratory illness (e.g., cough, shortness of breath) and body aches, please go to your nearest emergency room instead of scheduling an appointment at our office.
New York City Medical Dermatology Located in Midtown and & Upper East Side, New York, NY
The NYC Dermatologist Dr. Bard treat routine and complex skin conditions. As a leading dermatologist in NYC her goal is to provide outstanding care for a patient's health throughout her lifetime. We have provided a brief overview of each topic, and encourage you to click on the links to get more information.
View All Conditions
Cosmetic Dermatology
Cosmetic procedures can improve the appearance of the skin by correcting skin flaws such as acne, scars, and wrinkles. Located in Midtown, New York and Upper East Side Manhattan, NY cosmetic surgery NYC dermatologists can also treat skin conditions that may not necessarily be harmful, but can affect or even disfigure the appearance.
Botox
Botox is best known for being able to temporarily hide facial lines and wrinkles.
Dermal Fillers
Dermal fillers, facial fillers, lip fillers, including temporary lip fillers have been around for ages.
Lasers
Your skin requires attention to keep it looking and feeling healthy. Healthy skin is supple, clear and radiant.
PRP
Platelet rich plasma therapy, or PRP, is a treatment that relies on your own blood. PRP treatment is used for treating age-related wrinkles.
Body Contouring
Body contouring procedures remove excess fat and skin from your body. Of all the procedures for shaping your body.
Sclerotherapy
Sclerotherapy is a procedure for varicose veins treatment.
Stretch Marks
They may seem unsightly, stretch marks are not medically harmful & they don't result in any pain.
Acne Scarring
Acne is the most common skin disease in the world — 80 percent of all people experience an acne breakout at some point in their lives.
View All Procedures
Why Choose Manhattan Dermatologists NYC?
We offer advanced techniques in diagnosing and treating dermatological conditions. Our NYC dermatologists are using the most advanced lasers available in the USA. Our clinic features state-of the art diagnostic facilities, and our staff offers expertise in medical and cosmetic dermatology.
Voted Top dermatologists In NYC
(NYC Magazine, Castle Connolly, SuperDoctors)
Board Certified New York City Dermatologists
State-of-the-Art Facility & Latest Technology
Integrative Healthcare
Convenient New York City Locations
Same Day/Next Day Appts
New York City Dermatology Locations
All locations offer the same individualized treatments that improve your health and appearance, ranging from topical creams to laser surgery and lifestyle recommendations. Our dermatologists treat more that 3,000 different conditions that can affect all areas of your body. Some of the most common treatments include acne, eczema, laser skin surgery, Mohs surgery, vein treatments.
Midtown, NYC
51 East 25th Street, Ste 3, New York, NY 10010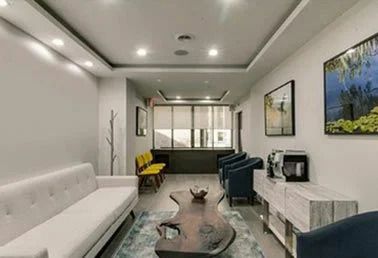 Upper East Side, NYC
983 Park Ave Ste, Ste 1D1, New York, NY 10028
Union Square, NYC
55 W. 17th Street Ste 103, New York, NY 10011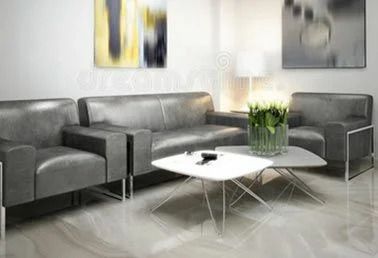 Patient Reviews of Manhattan Dermatology Specialists
Dr. Bard was amazing! I came to her with difficult Rosacea that no one could cure! I tried many other dermatologists in nyc and they all gave me creams that just didn't work. She performed a laser treatment on me and was able to treat the problem so quickly! My skin is looking great again. Their prices are very fair for the awesome care I got! I am so happy to have met her. I found a gem.
~YELP
My visit with Dr. Bard was possibly one of the best experiences I've had. Starting from the front desk on to the medical assistants, her staff are all top notch and very pleasant. Dr. Bard took her time to explain all my concerns to me, and made sure all my questions were addressed. If you are in search for a dermatologist, I highly recommend Dr. Bard!
~ZocDoc
I would definitely recommend dermatologist Dr. Bard! She is very thorough and went out of her way to make sure I was comfortable and had all of the information that I needed. I left feeling confident and certain that I had received the best dermatology care available in new york.
~ZocDoc
Dr. Bard was great! It was my first time seeing her and I was seen about 10 minutes after I finished my paperwork. She was extremely knowledgeable and thorough with her diagnosis. I would definitely recommend her!
Review by Samantha S.
~ZocDoc
Best in class, top rated NYC Dermatologist
New York City dermatology clinic, under management of the best rated skin specialist Dr. Susan Bard and her team provide a full range of medical and cosmetic procedures. You'll find it in Midtown NYC and on the Upper East Side on Park Avenue all at Manhattan Dermatology Specialists:
Board Certified Doctors
Affiliated with Lenox Hill Hospital and New York Presbyterian
Specializing in Mohs micrographic surgery and reconstruction, as well as laser and cosmetic surgery
Request a Consultation with Best-Rated NYC Dermatologist
Dr. Susan Bard is an internationally recognized as a top NYC skin doctor.
At Manhattan Dermatology Specialists, you'll find individualized and compassionate dermatological care. In our facility we are using the latest medical developments available in the United States. Get the care you need in the safe, reassuring hands of an expert.
Conveniently located in Midtown NYC, in the heart of New York City, the Manhattan Dermatology Specialists centers boast state-of-the-art, certified and approved dermatology facilities. Come see the office and meet Dr. Susan Bard. Experience, skill, knowledge and compassion: you get it all because you need it all. Make your appointment in our New York City dermatology today.

Contact US
Manhattan Dermatology Midtown, New York
51 East 25th St, 4 Fl, Ste 3
New York, NY 10010
(212) 427-8761
Manhattan Dermatology Upper East Side, New York
983 Park Ave, Ste 1D1
New York, NY 10028
(212) 427-8761