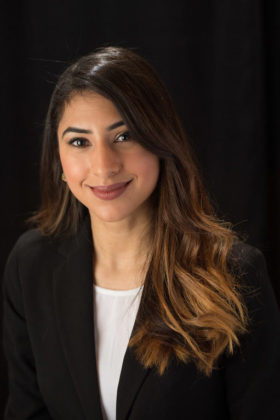 Dr. Sophia Solomon is a renowned NYC podiatrist and foot surgeon in Manhattan with a focus on foot and ankle deformities and sports related injuries. Dr. Solomon has received specialized training in arthroscopic joint surgery from the American College of Foot and Ankle Surgeons and advanced training in internal fixation for reconstructive surgery/trauma of the foot and ankle.
Dr. Solomon is skilled in bunion and hammertoe corrective surgery placing importance on both functionality and an aesthetically pleasing result with minimal to no visible scarring. Dr. Solomon  receive advanced training in England on dermal fillers in the foot at the Institute of Chiropodists and Podiatrists and is now one of the few doctors to offer Restylane in the foot as a method of coping with pressure related forefoot pain.
Dr. Solomon is a member of the American College of Foot and Ankle surgeons, the American Podiatric Medical Association and the New York State Podiatric Medical Association.
Dr. Solomon provides highly personalized and comprehensive care. Her philosophy regarding the doctor/patient relationship is based on trust and has earned her one of the most respected reputations in NYC.
Dr. Sophia Solomon is active in clinical research with the Hospital of Special Surgery studying changes in the foot and gait of cadets at the West Point Military Academy over their physically demanding course of study. To give back to the medical community, our Top foot doctor and Podiatrist actively participates in the training and proctoring of residents, physicians and other NYC Podiatrists.
Dr. Sophia Solomon received her Bachelor of Science in Biology at the University of West Georgia where she was inducted into the prestigious Beta Beta Beta National Biology Honor Society. She was awarded the Hope Scholarship during all four years of her undergraduate education and interned at the New York College of Podiatric Medicine. She went on to graduate from the New York College of Podiatric Medicine where she served on the executive board of the Student Association and was a student ambassador and mentor for young aspiring podiatrists. Dr. Solomon was trained in reconstructive surgery of the foot and ankle and served as Chief Resident during her training.
Dr.Solomon and Manhattan Foot Specialists Team (located on  Manhattan's Upper East Side and in Midtown Manhattan) provide unique, unparalleled expertise and state of the art technology in all aspects of Podiatry.  We look forward to meeting you!
Professional Memberships
Doctor of Podiatric Medicine
Board Qualified, American Board of Podiatric Medicine
New York College of Podiatric Medicine
American College of Foot and Ankle Surgeons FACFAS
Hospital Affiliations
Wyckoff Heights Medical Center, NYC
For more information or to schedule an appointment with the one of the best rated NYC podiatrist (Foot doctor in NYC), Dr. Sophia Solomon of Manhattan Foot Specialists please contact our Midtown NYC office.