Internal Medicine Doctor
Internal medicine is the medical field encompassing overall adult health through preventative care, diagnosis and treatment. Internal medicine includes the study of the body's systems and organs; therefore, doctors of this specialty provide a wide range of medical care. Internal medicine doctors make great primary care physicians.
This broad range of understanding is a benefit to you and your family because doctors in internal medicine, also called internists, focus on the interaction of systems. Internists take an overall look at the body, symptoms and interactions when making a diagnosis, which provides a comprehensive look at your health. They treat many chronic conditions that require management and close doctor supervision.
The Basics
Having a regular internist over the years allows your doctor to become familiar with you as an individual. Internists are sometimes confused with general practitioners because they see patients for regular checkups and they treat a wide range of conditions. Internists focus on adults only, though, so they're not family doctors, but instead have a more specialized knowledge of the adult body.
Internists are typically primary caregivers for adults and teens. While family doctors can be convenient, the illnesses of children and adults vary dramatically. The study of a wide variety of adult diseases and body functions make your internist the first doctor you should see when you believe you have a health issue.
It's important to get annual checkups by your local Manhattan internist because prevention and early diagnosis are key factors in getting the best and most effective treatments for all diseases. Unlike specialists, an internist evaluates your entire body and takes a complete look at your organs and internal interactions to reach a thorough diagnosis.
A Comprehensive Look at Your Health
A major benefit to having an internist as your primary care doctor is that you'll have ongoing care by a doctor who considers the entire body before making a diagnosis. This broad analysis is important because your body is a series of systems that can interfere with one another and may make diagnoses more complicated.
Specialists can be so narrowly focused on the system they specialize in that they overlook other parts of your body. Diagnosis by your internist is a good place to start, and often the only doctor you'll need for treatment. Your internist may recommend you to a specialist, but only if the condition is very specific to one part of your body and out of range of the treatments your internist can provide.
Sub Specialties in Internal Medicine
Internal medicine doctors take a comprehensive look at your health and body when making a diagnosis. Similar to doctors of other fields, they often have a subspecialty that they've studied. The American Board of Internal Medicine recognizes these specialties as:
Adolescent Medicine, for patients from ages 11–17
Adult Congenital Heart Disease
Advanced Heart Failure and Transplant Cardiology
Cardiovascular Disease, for heart and blood vessel disorders
Clinical Cardiac Electrophysiology, a heart specialty dealing with heart rhythm disorders
Critical Care Medicine
Endocrinology, Diabetes, & Metabolism, which focuses on your endocrine system and hormones
Gastroenterology, specializing in your digestive system
Geriatric Medicine
Hematology, which deals with blood and your circulatory system, organs, and disorders
Hospice & Palliative Medicine
Infectious Disease, which focuses on diseases caused by bacteria, viruses or parasites
Interventional Cardiology
Medical Oncology, for chemotherapeutic cancer treatments
Nephrology, specializing in kidney function and diseases
Pulmonary Disease, examining functions of the lungs and respiratory system
Rheumatology, which focuses on the joints, soft tissue, and autoimmune diseases
Sleep Medicine
Sports Medicine
Transplant Hepatology, dealing with your liver, gallbladder, and pancreas
There are numerous areas on which your internist may focus his study. But first and foremost, your doctor of internal medicine is still an internist. As such, he still diagnoses and treats your whole body.
Diseases and Conditions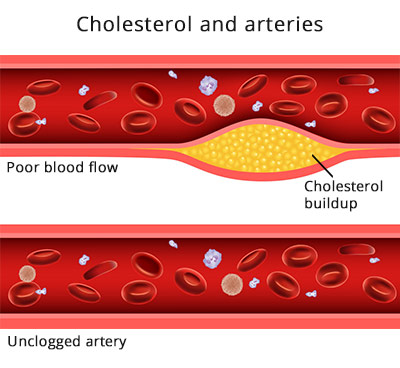 There are a number of conditions that your internist can diagnose and treat. These diseases don't necessarily require the expertise of another doctor.
For example, some of the diseases and conditions an internist can treat include:
Flus and colds
Ear infections
High cholesterol
Diabetes
Sprains
Rashes
Asthma
Cancer
Infections
The full spectrum of the diseases and conditions your internist can treat is extensive. This broad approach is why your internist should be your first line of defense in diagnosing and treating diseases and injuries. It's also why internists make capable primary care doctors.
Treatments Vary Just as Widely
First and foremost, your internist helps you by preventing disease through care for your entire body. The best doctors work with you to come up with a comprehensive plan for your overall health while caring for any existing conditions. Medication may be needed for some conditions, and your internist can prescribe whatever medicine will help treat any illnesses you may be struggling with.
Many internists work in doctors' offices to help patients directly with the management of both acute and chronic conditions. Some work in hospitals to treat patients whose doctors have struggled to diagnose a serious condition. Hospital treatment options that your internal medicine doctor may perform include surgery and other, more intensive therapies such as chemotherapy.
Required Education
Internists are required to take three years of training after undergraduate school and medical school. The specialty focuses only on adults and does not include pediatrics. General medical conditions, body systems, and subspecialties form the core of most of this training and schooling. Both outpatient (in a doctor's office) and inpatient (through hospitalization) medical training are part of internists' education.
The comprehensive training that internists receive makes them exceptional doctors for examining and treating patients with complex and overlapping conditions. This unique approach makes them a great starting place for all disease diagnosis and treatment.
When you're looking for a primary care physician, a great place to start as an adult is with an internist. As with all doctors, it's important to check the education, affiliations and specialties of any doctor you want to consult with. Another important consideration is how long an internist has been practicing medicine — as well as any special recognition received.
Best-in-class
NYC Specialty Care
In The Press

Call now to make an appointment with our award winning, highly rated doctors regarding your health. We look forward to seeing you!
book online now
(212) 378-9982
Manhattan Specialty Care Locations:
Manhattan Specialty Care

(Upper East Side)
983 Park Ave Ste 1D, NY 10028
Manhattan Specialty Care

(Midtown)
56 W 45th St, Ste 801, New York, NY 10036
Manhattan Specialty Care

(Union Square)
55 W 17th St, Ste 102, NY 10011
Manhattan Foot Specialists

(Financial District)
80 Maiden Lane, Ste 1204, New York, NY 10011